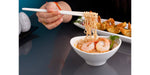 America is obsessed with shrimp. The low-calorie crustacean is consumed in excess of one billion pounds per year, and the trend has been around for quite some time. It is so beloved that it stands at the top of the seafood pyramid. So, if you love shrimp and live in Miami, you will be glad to know that there are plenty of options available to you.
Where to Find Shrimp in Miami
Miami has a rich food scene, and a big part of that scene is the delicious local seafood. Therefore, as long as you know where to look, you can find some mind-blowing shrimp. The perfect place to start your search is at local fish markets, which are in abundance within the Miami area. The fish markets provide local shrimp of all sorts.
If you prefer getting everything in one place, you can also check grocery stores, where you can find some fantastic options. Lastly, you can look online, where you will find plenty of great shrimp. No matter what you choose, Miami has you covered, though you should definitely start with seafood markets like the Plaza Seafood Market.
Plaza Seafood Market
The Plaza Seafood Market is a place known for having the freshest seafood available, and they have been serving the area since 1980, so they have a reputation. They sell fresh fish the day they are caught, and among their incredible products is plenty of fantastic shrimp. Moreover, they are both a seafood market and a restaurant.
When it comes to their shrimp, the selection varies, including both freshwater and wild shrimp of different sizes. The main goal of the Plaza Seafood Market is to provide fresh seafood, so things might vary from day to day, but that is definitely a positive.
Since they also have a restaurant, you can get both raw and cooked shrimp. Perhaps you might even try a bit of what you plan on taking home. Either way, if you go to the Plaza Seafood Market, you are bound to find great shrimp at a great price. Just be prepared for a line at this popular spot.
The Other Seafood Markets of Miami
The Plaza Seafood Market is one of many choices when it comes to local shrimp. In fact, if you are looking for something nearby, you should not have any trouble with how many markets exist in the city. Some of the other well-known seafood markets include:
Shore to Door

Fresh Florida Fisheries

Bahamas Fish Market & Restaurant

Golden Rule Seafood
A lot of the seafood markets on this list also provide cooked seafood as well, which makes them a great choice if you want to take care of two things at once. You can grab some great shrimp and pick up dinner at the same time. Of course, if you are really looking for a convenient option, there is no better place than your local grocery store.
Getting Shrimp at a Grocery Store
Grocery stores are not a bad option, though what you find is unlikely to be as good as what the local seafood markets provide. That being said, most grocery stores carry some good shrimp, which is known to freeze well. So, while the quality will definitely be lower than at a seafood market, the shrimp you find will not be bad.
Additionally, there are gourmet grocery stores that have dedicated sections for seafood. If you go to one of those higher-end stores, you might be able to find a larger selection of shrimp, though even if you do, it will all be previously frozen. After all, even the "fresh" shrimp shown at high-end stores and seafood markets was once frozen.
Truly Fresh Shrimp Is Rare
When you think about fresh shrimp, you might consider the shrimp sold directly from a shrimper or at a great seafood market, but even then, it is likely to have been frozen on a boat for a month or more. In fact, almost all shrimp is frozen for some period of time before it is sold and consumed. The key factor is how long it is frozen.
The truth is, most of the shrimp consumed in the US is imported, with numbers reaching around 90%. Since that shrimp comes from places like Central America and Southeast Asia, it remains frozen for a considerable time before reaching the consumer. But there are alternatives, even those that provide fresher shrimp than a seafood market.
Sun Shrimp Provides Truly Fresh Shrimp
It can be difficult to find truly fresh shrimp, but Sun Shrimp does things in such a way that you know you are getting high-quality shrimp every time. It all starts with the water, which is taken from a deep well on the island where Sun Shrimp is located. Then, they raise the shrimp carefully, so there is no need for antibiotics.
Once the shrimp has been raised, it is harvested, but it is not left around in a freezer. Instead, Sun Shrimp sends the shrimp out within hours of it being harvested, allowing the shrimp to get to you in a timely manner without the need for preservatives. This process makes sure you get the best, freshest shrimp possible.
What Sun Shrimp Offers
Sun Shrimp raises Pacific White Shrimp, which is the most cultured shrimp in the world. And you can get this tasty shrimp in a variety of ways, starting with two sizes—large and jumbo. Aside from the sizes, they offer Sun Shrimp in a number of preparations, which are:
Whole Sun Shrimp

Sun Shrimp Tails

Peeled and Deveined Sun Shrimp
Once you know the size and preparation you want, you can select the weight, which starts at 2.5 pounds for the large shrimp and five pounds for the jumbo shrimp. Do not worry, though, as it is packaged in 2.5-pound batches, making it easy to store.
Sun Shrimp Offers Convenient Shipping
Sun Shrimp's goal is to provide shrimp to everyone in the US, so they take shipping seriously. Not only do they send out their shrimp within hours of it being harvested, but they also get it to you quickly. It even comes in vacuum skin packaging, which prevents a mess, prevents odor, and ensures your shrimp remains fresh for longer.