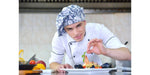 Shrimp is a popular type of seafood within the United States, being consumed in amounts over one billion pounds per year, and that number has been stable for a long time. It is the king of seafood, and for a good reason—it is delicious. So if you are in San Diego, count yourself lucky since there is great shrimp to be found all over.
The Ways to Get Shrimp in San Diego
Location is an important part of finding high-quality seafood, which makes San Diego a great place if you want fresh, tasty shrimp. Because of the proximity to the water, San Diego has a large number of seafood markets, which is the first place you should look if you want to find local products. Of course, right behind that are grocery stores.
Seafood markets have higher quality seafood, while grocery stores are a convenient option for getting something good but not great. However, there is also the choice of searching for shrimp online, which can produce surprising results. But in San Diego, where there is an abundance of seafood, seafood markets are the best place to start.
Trang's Seafood Market
Trang's is a special place. While it is a small seafood market, it provides seafood of the highest quality. Moreover, Trang's has hard-to-find seafood, which includes a great selection of shrimp. In fact, they even sell live shrimp at times, which is about as fresh as it gets. And the prices are great as well, making it worth checking out.
Something you should keep in mind if you decide to go to Trang's is that it is better to go earlier in the day. They are small, but they are also popular, and things can run out quickly. However, good things are worth the effort, and the shrimp from Trang's will not disappoint.
Seafood Markets Are Numerous
Trang's Seafood Market is a great place to check out if you get a chance, especially if you want live shrimp. However, it is not the only place where you can find fresh and tasty shrimp in the San Diego area. In fact, there are a lot of different seafood markets around that have local products for you to indulge in. A few other seafood markets are:
Catalina Offshore Products

Blue Water Seafood Market and Grill

Tuna Harbor Dockside Market

San Diego Seafood
Shrimp is present at all of those seafood markets, and they offer far more than that. So if you are looking for fresh seafood, you can give them or any of the number of other seafood markets a visit. Alternatively, if you would rather pick all of your groceries up from a single place, including your shrimp, you can turn towards grocery stores.
Grocery Stores Sell Good Shrimp
If you buy shrimp at a grocery store, you will get good shrimp, but you will not get great shrimp. It will be tasty and get the job done, but in a place like San Diego, where there are so many options, it is a bit underwhelming. That is not to say you should avoid it. Shrimp freezes well, so the shrimp will not be bad by any means.
There are also high-end grocery stores that have their own fish section, where you will be able to find some high-quality shrimp. However, even at the nicest grocery stores, the shrimp you find will be frozen. The shrimp behind the glass is no exception and is usually the same type of shrimp as in the freezer, just defrosted.
Why Fresh Shrimp Is Hard to Find
You can actually consider the shrimp at grocery stores and fish markets fresh, even if it was frozen or previously frozen. The more important thing is how long the shrimp has been frozen. At first markets, it can be as low as a few weeks or months, but it can be longer when the shrimp is important, and a lot of it is.
In America, despite the more than one billion pounds consumed annually, around 90% of it is imported. It is a massive amount, and it comes from places like Central America and Southeast Asia, guaranteeing that it is frozen for a decent amount of time before making its way to the consumers. That being said, it is possible to get truly fresh shrimp.
The Sun Shrimp Difference
Sun Shrimp's goal is to provide the best tasting and freshest shrimp to its customers, and it delivers. It all starts with raising the shrimp without the need for antibiotics. They accomplish this with meticulous care, nurturing their shrimp from start to finish to get an incredible product.
Then, once it is time to harvest, Sun Shrimp takes things a step further. Once the shrimp is harvested, it does not sit in a freezer for months or weeks. It doesn't even stay in the freezer for a day. Sun Shrimp sends their shrimp out within hours of it being harvested, which means fresh shrimp and no need for preservatives.
The Shrimp Comes How You Want It
When you buy shrimp from Sun Shrimp, you can expect freshness, but you can also expect quality and convenience. Their Pacific White Shrimp is truly delicious, and they make sure that you can get it exactly how you want it, offering three preparations, which include:
Whole Sun Shrimp

Sun Shrimp Tails

Peeled and Deveined Sun Shrimp
By offering the different preparations, they ensure that you get what you need for your purposes, and they save you as much effort as possible. Additionally, you can get both large and jumbo shrimp, which come in batches of 2.5 pounds and 5 pounds, respectively.
Convenience Is Key
Sun Shrimp is all about providing the best experience for their customers, and that can be seen in the way they handle their shipments. Sun Shrimp is sent out hours after harvest, and it is delivered quickly. It is also shipped out in vacuum skin packaging to promote freshness and prevent messes.