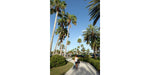 One billion pounds might sound like an outlandish amount, but that is the amount of shrimp that people in the US eat annually. In fact, shrimp dominates the market, and it has for years. The love of shrimp is only more pronounced in a place like Tampa, where there is great shrimp to be found around every turn. You only need to know where to go.
Finding Fantastic Shrimp in Tampa
There is plenty of delicious shrimp to be found if you know where to look. Living in Tampa means you can start by looking at some of the fish and seafood markets in the area, which provide all kinds of shrimp, including shrimp from the local waters. Another option is to go to your local grocery store, with most providing shrimp in some form.
Of course, you are not limited to physical stores. You can also turn to online seafood providers, which include those that make local deliveries and those that ship from all over. All of these are great options, and the people of Tampa are spoiled for choice, especially when it comes to seafood markets like Cox's Seafood Market.
Cox's Seafood Market
Cox's Seafood Market has been serving the Tampa Bay area since the 1970s, and that entire time, they have sought to do one thing—to offer the people of Tampa high-quality seafood. They have been at the same location, been owned by the same people, and kept their standards and selection at the highest possible level.
This seafood market appreciates locally-caught seafood, and their shrimp is the same. Among their large selection are several types of shrimp, and they can do various preparations for you as well. At Cox's, they want to provide their customers with whatever they need, which often includes:
Florida Gulf Shrimp

Atlantic Shrimp

Steamed Shrimp

Shrimp Cocktail Party Trays
They sell their shrimp raw, they steam them, and they prepare them to be ready to eat. The best part is that all of their shrimp is absolutely delicious and as fresh as you will find. If you want a skilled, attentive staff and incredibly fresh seafood—shrimp or otherwise—Cox's Seafood Market is a choice you will not regret making.
Other Tampa Seafood Markets
Tampa is a place that knows seafood, and the number of seafood markets in the area reflects that. While Cox's Seafood Market is one of the best, other choices when it comes to great seafood and fresh, delicious shrimp include:
Superior Seafoods

The Crab Hut

I.C. Sharks Seafood Market

Versaggi Shrimp
It does not get much fresher than these places. If you want high-quality shrimp, these seafood markets will definitely satisfy you. There are plenty of other seafood markets in the area as well, so if you want to find a convenient location, you should have no problem finding one. And if all else fails, you can consider going to a grocery store.
Shopping for Shrimp at a Grocery Store
If you do not mind the extra stop, a seafood market is your best bet since they provide local shrimp. However, if you want something easy, most grocery stores carry shrimp. The flavor will not be bad either, with shrimp freezing incredibly well. You can expect a decrease in quality, but you will still find delicious options.
There are even high-end grocery stores that offer additional options, perhaps even carrying types of shrimp that are not available in local waters. You just need to keep in mind that all of it will be previously frozen, even the shrimp they display as fresh. It is common for the "fresh" options to simply be defrosted shrimp from their frozen offerings.
The Problem With Finding Fresh Shrimp
You can find high-quality shrimp that hits the spot at stores and seafood markets, but the definition of fresh is a little different from what you might expect. Almost all shrimp is frozen before it gets sold, even from the boats you find at docks. The reason is that they stay out for extended periods of time and need to keep it fresh in the meantime.
The same thing is true of imported shrimp, which makes up a whopping 90% or so. With the imported shrimp coming from Central America and Southeast Asia, it needs to be frozen to remain good. But that does not mean that there are no exceptions. One such exception is Sun Shrimp, a company that prides itself on selling the freshest shrimp.
Sun Shrimp Aims to Sell the Freshest Shrimp
Sun Shrimp believes that its customers deserve the best, and they want everyone to have access to fresh shrimp. It is their goal, and they strive to make it a reality by carefully taking care of their shrimp from day one. They do such an excellent job that they do not even need to use antibiotics to keep their shrimp healthy.
They also do not use preservatives. Sun Shrimp's entire process is centered around providing the freshest shrimp, so they choose to avoid the need for preservatives by shipping their shrimp out directly after they are harvested—within hours. After that, they send it to you, ensuring fresh shrimp every time.
Fresh Shrimp, How You Want It
Sun Shrimp offers a variety of choices when you purchase shrimp. They sell Pacific White Shrimp, and they provide it in two different sizes, large and jumbo. These sizes both come in three different preparations, which include:
Whole Sun Shrimp

Sun Shrimp Tails

Peeled and Deveined Sun Shrimp
No matter what you intend to use the shrimp for, Sun Shrimp will help you do it. Moreover, you order in batches, starting at 2.5 pounds for the large shrimp and five pounds for the jumbo shrimp.
Easy Shipping
Sun Shrimp also provides convenient shipping options, sending the shrimp out at the peak of its freshness and getting it to your door as soon as possible. You can even request faster shipping if necessary. All of their shrimp comes in vacuum skin packaging as well, promoting freshness and allowing you to avoid any messy mishaps.