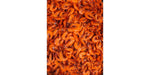 When it comes to buying products, buying in bulk can save you a lot of money. The same is true of shrimp. You can even take things a step further and find even better prices if you plan to resell the shrimp. All you have to do is look for wholesalers. The goal of this article is to tell you everything you need to know about wholesale shrimp.
When You Should Consider Wholesale
There is a simple answer to when to consider buying wholesale shrimp, which is when you regularly plan to sell a large amount. Some places that might consider this include restaurants and markets, though anywhere that intends to move large quantities of shrimp should consider choosing wholesale. After all, it is a great way to save money.
Before you jump into wholesale, though, you should think about how many pounds you plan on ordering. While plenty of wholesalers take on clients that do not need an enormous amount of shrimp, some only move massive quantities. Do you need 100 pounds of shrimp? That is the minimum amount per order for some wholesalers.
The Prices of Wholesale Shrimp
There are a few reasons to choose wholesale shrimp, with one being the convenience of ordering a large amount of product from a single place. It cuts down on the effort you have to go through to get what you need, which is great for a business. However, the reason that stands out is the difference in price when you order wholesale.
So what is the actual price of wholesale shrimp? There is no single answer to that. In fact, most wholesalers do not list a price outright, requiring potential customers to fill out a form before getting in touch with them directly. The only thing for certain is that you can expect a significant difference between retail and wholesale prices.
Of course, the price of shrimp as a whole has been rising, which affects wholesale prices, but it will not change the fact that wholesalers offer the best prices. You will even get better prices for ordering larger quantities.
The Products Offered by Wholesalers
The first thing you need to know is that around 90% of the shrimp eaten in the United States is imported from Central America and Southeast Asia. Therefore, many of the wholesale retailers out there will be selling shrimp from those areas. Of course, the shrimp is fantastic, but it does travel quite a distance while frozen.
If you want something extraordinarily fresh or simply want shrimp from the US, you might need to a little harder to find the best wholesaler for you. Some shrimp cannot be found anywhere else, though, so it will be about finding who has what you need. In the end, it all comes down to finding the right wholesaler.
Finding Wholesale Shrimp
The good thing about wholesalers is that many of them have an online presence that presents them to potential customers. However, as mentioned above, there is a good chance that you will have to reach out with an email address or phone number to discuss specifics. They might even have a minimum order limit.
Therefore, finding a wholesaler is more about finding the right wholesaler than just the closest one. Of course, location matters, with some of the best shrimp wholesalers being located in places known for seafood. Listed below are some areas with great wholesalers.
Wholesale Shrimp in Florida
Florida is an area that has a vibrant seafood scene, and shrimp is no exception to that. As such, there are a plethora of wholesalers in Florida, including New England Wholesale Fish & Lobster. This wholesaler is in Stuart, Florida, and offers several shrimp, including Key West pink shrimp, which are caught off the Florida Keys.
Jacksonville is another location in Florida with some great shrimp wholesalers, which include Mayport C&C Fisheries and Fisherman's Dock. These two wholesalers carry a range of products, including multiple types of shrimp.
There are some great options in Florida, and many of them sell local shrimp, which is definitely a plus. However, if you want specifics for any of the wholesalers above, you will have to contact them directly since details are not mentioned online.
Wholesale Shrimp in Los Angeles
If you are looking for high-quality seafood, then Los Angeles has what you are looking for, and that includes a fantastic selection of shrimp. Moreover, with its proximity to the ocean, it should be no surprise that there are a number of wholesalers located in the area. One such wholesaler is Sea Win, and it might be the only one you need.
Sea Win is a full-service distributor in downtown LA that looks to offer a wide range of seafood from around the world. In fact, they carry so many shrimp options that they do not list them online, directing you to contact their sales team to inquire about the brands and variations available.
Wholesale Shrimp in Texas
Another place that has a number of wholesalers is Texas, which should not be surprising given the delicious Gulf shrimp that can be caught off the nearby Gulf Coast. However, what might be surprising is that one of the wholesalers residing in Texas, Kris'es Wholesale Seafood, offers worldwide shipping.
Kris'es is a wholesaler located in Houston, Texas that offers a variety of fresh and frozen seafood products, including shrimp. Moreover, they offer to try and order anything they do not carry on a daily basis for their customers.
Another Wholesale Option - Sun Shrimp
Any place with fresh shrimp will likely have a wholesaler, but not all of them offer long-distance delivery. Plus, even if they do, you still have to find out what selections they offer and how fresh it is. Thus, if you want to buy the best wholesale shrimp, it requires some effort.
There is another option, though. If you want to buy wholesale shrimp that is going to be fresh and delivered quickly, you can consider Sun Shrimp. Sun Shrimp is a company that serves the retail market by shipping out fresh shrimp mere hours after it has been harvested, and they sell their shrimp wholesale as well.
Therefore, if you are looking for wholesale shrimp and cannot find anything fresh or local, you should consider Sun Shrimp. They deliver fresh, delicious shrimp anywhere in the US, and all of their shrimp are raised off the Southwest Coast of Florida. Just send in a wholesale inquiry on their website to get started today!