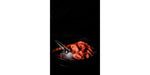 Fresh Shrimp in Dallas, Texas
Shrimp is the most popular seafood in the United States, making up over a quarter of the market. In fact, people in the US consume more than one billion pounds of the stuff annually, and the average American eats more than four pounds of the delicious protein every year. Moreover, it is not anything new, with shrimp being the long-term favorite.
It should be no surprise that the most popular seafood in the US can be found in Dallas. While the area might be more famous for its red meat, the nearby Gulf Coast and their thriving food scene mean that you can find some great shrimp. In order to find incredible shrimp in Dallas, all you need to know is where to look.
Finding Shrimp in Dallas, TX
Regardless of where you are, the options for finding shrimp are about the same. You can start by looking for a reputable seafood market, and then you can look into grocery stores that sell seafood. If those options fail, you can order them online. Which option is best for you will mostly depend on the availability of fresh shrimp in the area.
That being said, in Dallas, you should not have much trouble finding some decent shrimp. After all, with the Gulf Coast being so close, there is unlikely to be a shortage of seafood. The local Texas chain Central Market is a great example of what you can find in Dallas.
The Central Market Gourmet Grocery Stores
While some people prefer to find their seafood at a small local fish market, there is no denying that Central Market is a great place to shop for seafood, especially shrimp. Plus, Central Market is not that large of a chain, with there only being ten stores, all of which are located in Texas.
The most important thing is that Central Market has a large selection of seafood, carrying over 70 varieties to choose from. The vast selection extends to their shrimp as well, so you will have no problem finding something that is right for you. It truly is a great place to look for shrimp, and they try to make it as convenient as possible.
Part of what makes Central Market so convenient is that they carry a lot of other products in addition to seafood. You can even shop online, with the grocery store offering curbside pickup and delivery to nearby addresses. Some of the types of shrimp you can expect to find at Central Market include:
Fresh Jumbo Gulf White Shrimp - U15

Medium Large Tail Off Peeled & Deveined Shrimp - 36/40

Central Market Florida Key West Pink Shrimp - 21/25

Previously Frozen Oregon Bay Shrimp

Previously Frozen Red Argentine Shrimp - 16/20
There are also other options available at their fish market. Moreover, there are even more frozen options available, including Wild Gulf shrimp and a variety of shrimp with different sizes and preparations. Just keep in mind that these shrimp have been frozen before, so you might want to buy the frozen equivalent of the previously frozen options.
Seafood Markets
While Central Market has a great reputation and selection, there are plenty of options if you are looking for fresh and tasty shrimp. In fact, many of them focus solely on seafood, serving various types of fish, shrimp, and other seafood. Here are a few of the local seafood markets that you should consider when looking for shrimp:
Capt'n Dave's Seafood Market

Hong Kong Marketplace

Rex's Seafood Market

Bob Davis Fish Market

TJ's Seafood Market & Grill
The seafood markets above carry some of the best fresh seafood in the area, and this includes shrimp. They are not the only ones, either, with Dallas having a number of places that carry high-quality shrimp. All you have to do is look around, and you are sure to find what you need.
Grocery Stores
While there are a number of fish markets out there, it might not always be the most convenient option. Another option is to do your shrimp shopping at a local grocery store, and you might be surprised by some of the options. Central Market is a great example of this, with the gourmet grocery store carrying a variety of fresh and frozen shrimp.
Most big grocery stores sell seafood, and they carry quite a variety, which almost always includes shrimp. When you go to a speciality or gourmet grocery store, the options are only greater. Of course, some of it might be previously frozen, but there is likely to be some fresh shrimp because of how close Dallas is to the Gulf Coast.
If you are hesitant about these options, consider that most shrimp has been frozen at some point or another. Even at seafood markets, it is likely that the freezing process has played some role. The more important thing is finding the freshest product, and if you pick something from nearby waters, you have a good chance of finding quality shrimp.
There Are Some Problems With These Places
While you can find fresh shrimp, the "fresh" in these markets should be taken with a grain of salt. After all, considering the shrimp has to travel from one place to another, it is difficult to find anything truly fresh, and that is not a problem unique to Dallas. In fact, despite the massive shrimp market in the US, it is a problem faced by the entire country.
The reason that finding fresh shrimp is such a big problem is that a lot of the shrimp that is found in the US is imported. Even in a place like Dallas, where there are plenty of fish markets and a direct line to the Gulf Coast, the problem exists. An example is Central Market, which has fresh options but also relies on imported Red Argentine Shrimp.
The import problem is not a small one, either. The actual amount of imported shrimp is around 90%, and since most of it comes from Southeast Asia and Central America, it has to travel a long distance. The situation in Dallas is a little better on average because of its proximity to the Gulf Coast, but it does not escape entirely.
That being said, another option does exist, and that option is Sun Shrimp. Sun Shrimp is a company dedicated to providing high-quality shrimp, and they operate in a way that changes the game when it comes to getting fresh shrimp.
How Sun Shrimp Changes the Game
Sun Shrimp is a company that is dedicated and passionate, with its goal being to provide fresh shrimp to people in the US. They even operate on an island off the Southwest Coast of Florida. However, their location is only secondary to the steps they take to ensure that their shrimp is fresh.
Sun Shrimp is meticulous during every step of the process, starting with the water they use, which comes from a deep well on the island. Their attention to detail and care lead to shrimp that remain disease-free without needing antibiotics. Moreover, they remain discharge-free as well, with Sun Shrimp recycling the water they use.
The truly impressive part about Sun Shrimp is the way they handle their shrimp after it is grown and ready for shipment. They strive to only deliver fresh shrimp throughout the year, avoiding preservatives and keeping the shrimp as pure, healthy, and delicious as possible.
What You Can Find at Sun Shrimp
The lack of preservatives and antibiotics makes Sun Shrimp a great choice for fresh shrimp. However, they also have a variety of shrimp available, which makes it easy for you to find what you want. Here is what you will find at Sun Shrimp:
Whole Sun Shrimp

Sun Shrimp Tails

Peeled and Deveined Sun Shrimp

Sun Shrimp BBQ Feast
All of the options are freshly harvested and include the same high-quality shrimp. Moreover, the shrimp is Pacific White Shrimp, which is not only the most cultured shrimp in the world but a versatile choice that will taste good no matter what you plan on doing with them.
Whole Sun Shrimp
If you do not mind putting in a bit of effort, then you can go with the Whole Sun Shrimp. They include everything, from the head to the tail, which means that you can pull out some incredible flavor. While the shells are traditionally what make shrimp extra tasty, the heads are great for a variety of things, such as stocks.
Whole Sun Shrimp come in various sizes and weights as well, starting at 2.5-pound batches. The first size, the large shrimp, come in quantities of 2.5, 5, 10, and 25 pounds. They are also packaged in trays of half a pound, which allows you to keep the rest fresh if you do not use it all at the same time.
The other size available is jumbo, which comes in orders of five pounds. Of course, you can order multiple batches, allowing you to get as much of the larger shrimp as you want.
Sun Shrimp Tails
If you are looking to make something delicious with shrimp, then the Sun Shrimp Tails is a great way to go. They do not have heads, but the shell remains on, and it will add a lot of flavor. Of course, it takes a little extra effort on your part, but it will be worth it when you take the first bite.
The options for Sun Shrimp Tails are the same as for the Whole Sun Shrimp, which means that you can order them in batches between 2.5 and 25 pounds. The jumbo shrimp keep to the same trend, only coming in batches of five pounds.
Peeled and Deveined Sun Shrimp
Peeled and Deveined Sun Shrimp are the choice for those who want to save some time and effort. The heads are gone, the shells are off, and the veins have been removed carefully to give you pristine shrimp. So, for those who want to enjoy their shrimp as soon as possible, this is the best choice.
If you go to purchase the Peeled and Deveined Sun Shrimp, you will notice the exact same situation as with the other two preparations of shrimp. You can get large and jumbo, and the batches range from 2.5 to 25 pounds.
Sun Shrimp BBQ Feast
If you are the type who likes to BBQ and want to grill up some delicious shrimp, you can give the Sun Shrimp BBQ feast a try. It comes with everything you need to feed between two and four people, including:
Two 8 oz. packages of whole jumbo shrimp

Four 8 oz. packages of jumbo shrimp tails

Bamboo sticks

Florida Everglades BBQ Sun Shrimp spices

Organic Olive Oil
The shrimp included in this set have the shells on, which is what you want for grilling. Moreover, it comes with the spices, oil, and bamboo sticks that you need to make everything come together perfectly.
Sun Shrimp Focuses on Convenience Too
The taste is great, but Sun Shrimp goes the extra mile with everything else, too, starting with the packaging. The shrimp come in half-pound batches, which are stored in vacuum skin packaging that does away with any mess or odor. And the packaging is just the start.
Subscriptions
Sun Shrimp can be purchased without a subscription, but it is so delicious that you will likely be back for more. If you do buy more and want to make things run a little more smoothly, you can have shrimp sent regularly, having it sent anywhere between every week and every month. You even get a discount.
Shipping
Sun Shrimp's shipping process deserves recognition. In fact, it is one of the reasons that their shrimp is so fresh when it reaches your door. The way it works is that Sun Shrimp only sends shipments out on Mondays, Tuesdays, and Wednesdays. They do this due to the fact that they ship hours after harvest, which takes some effort.
When it comes to shipping, you can expect to pay a flat rate of $15, though orders over $100 receive free shipping. That might change if you send a special request for express or overnight shipping, but one way or another, it will not take long for you to get fresh, delicious shrimp delivered right to your door.
Related Posts: